Tools to support digital transformation of healthcare and social care services
The Norwegian tool for implementation, Roadmap for Service Innovation, is getting a lot of attention. According to us, this is one of the most sophisticated and successful Nordic tools for transforming service provision into distance spanning services with digital support.
The tool has now been translated into Swedish, you can download it here: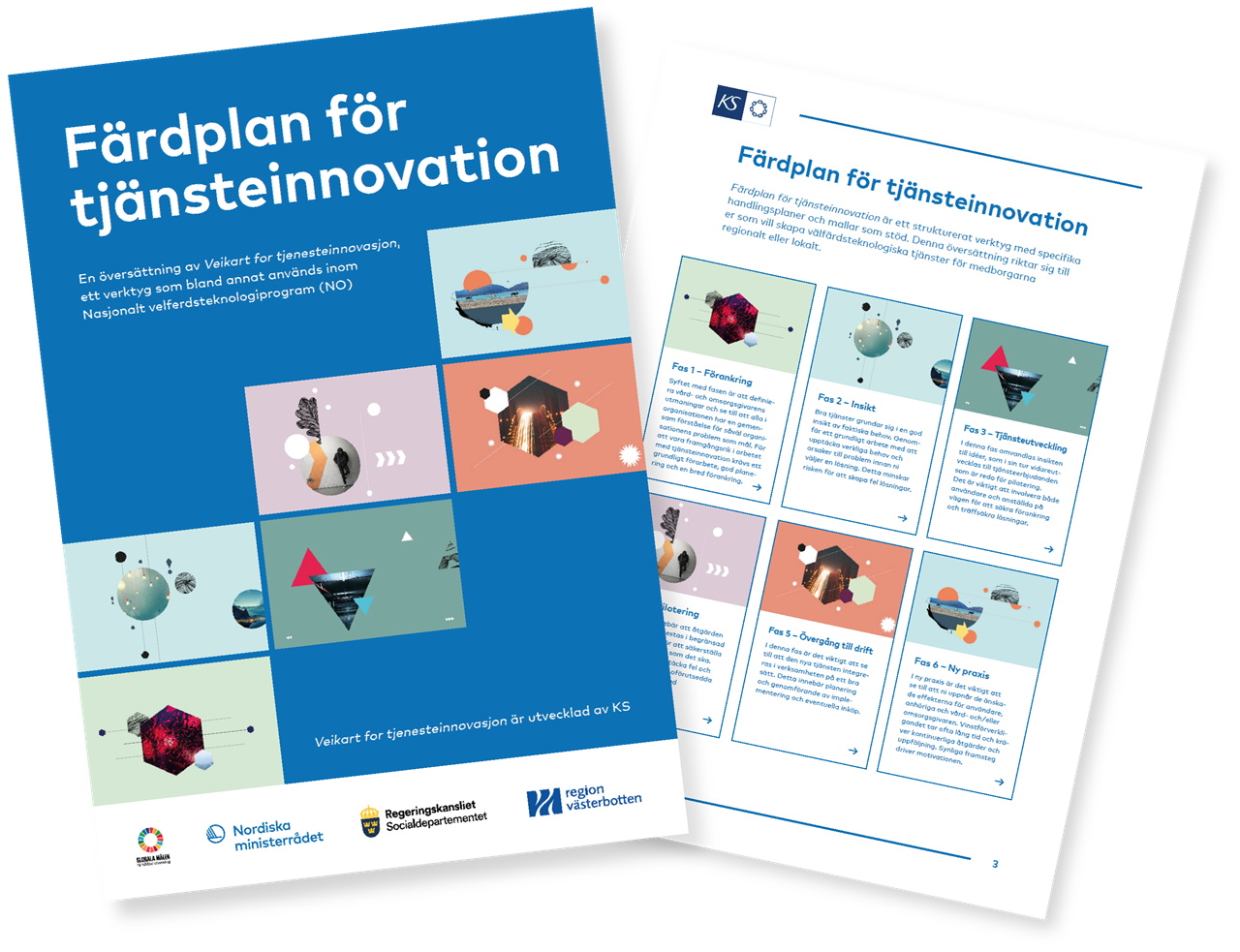 An English version of this document will be made available soon, stay tuned for updates!

/ The project management team
Niclas Forsling, Centre for Rural Medicine - Region Västerbotten
Bengt Andersson, Nordic Welfare Centre