Health & Well-being in the Nordic Region
Are the Nordic people equally healthy and happy? How are digital solutions improving health and well-being? And how can digital solutions in health care and social care contribute to regional development?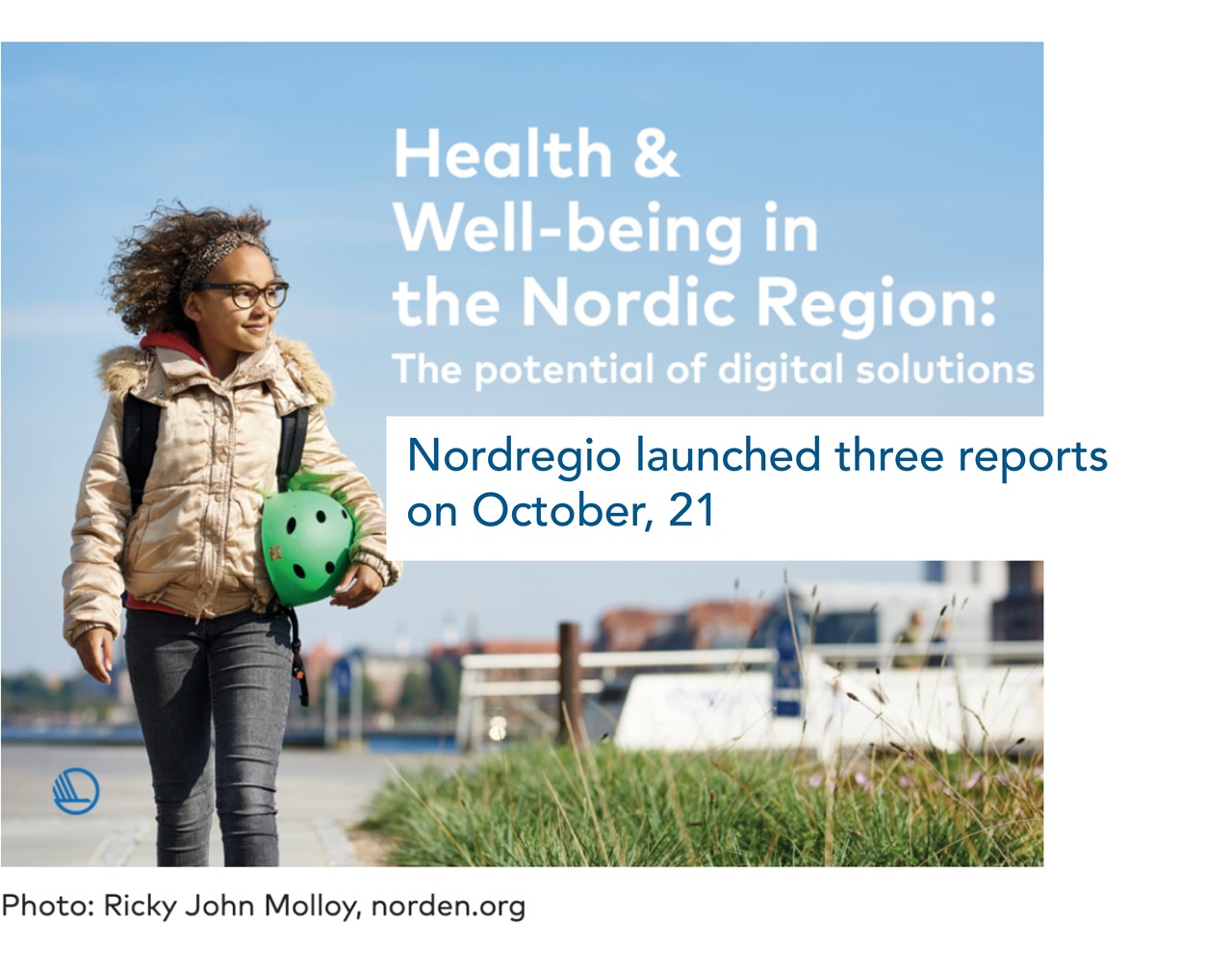 Three reports on Health and Well-being in the Nordic Region have been initiated and funded by the Nordic Council of Ministers and produced by Nordregio. The report Digital Health Care and Social Care – Regional Development Impacts in the Nordic Countries is an output connected to this project.
Read more about Health and Well-being in the Nordic Region


Download the reports
---