Webinar series: Technology use for Covid 19 response
The VOPD webinar series "Technology use for Covid 19 response" are being held during autumn 2020. Watch our recorded webinars here!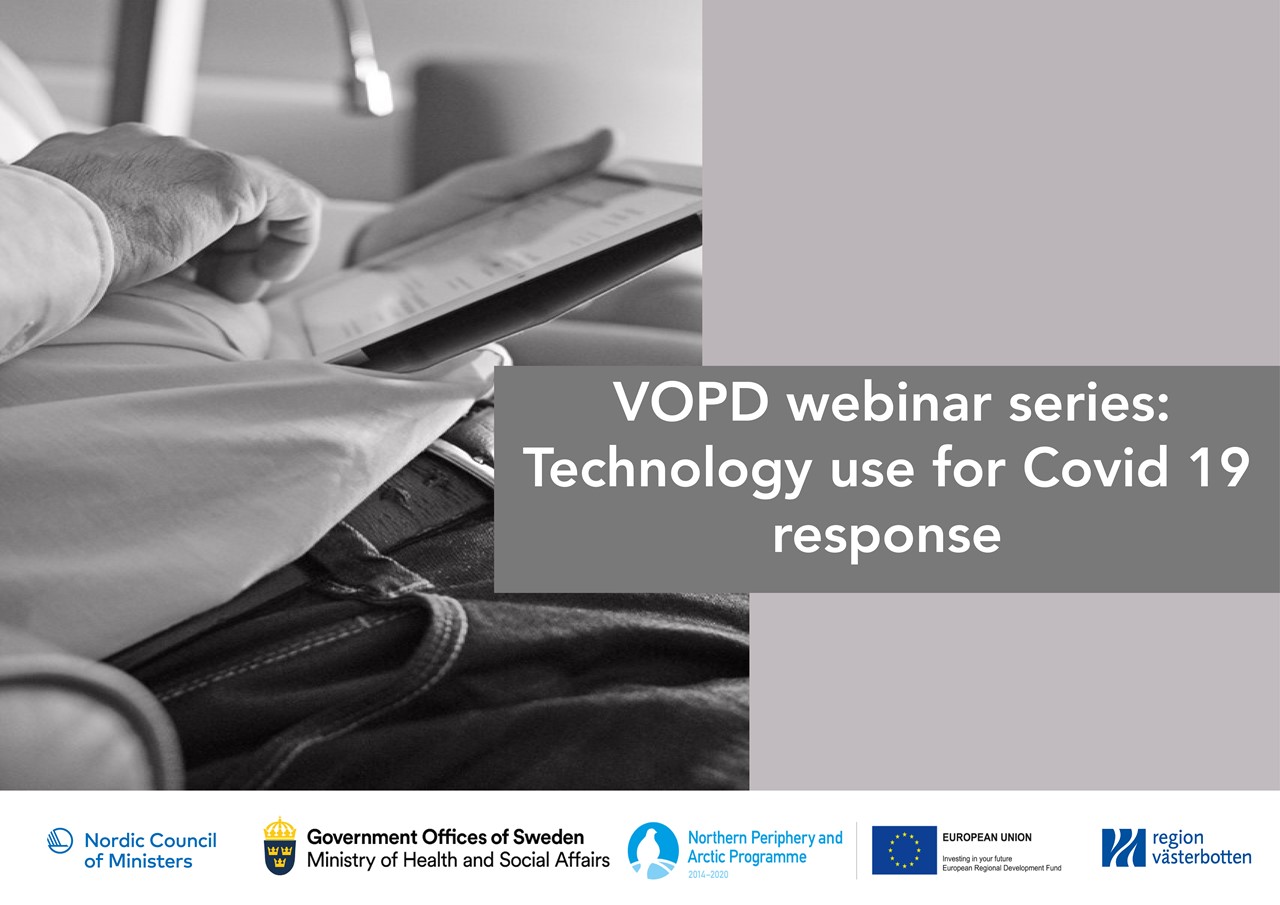 Using distance-spanning services for healthcare and care helps to protect our most vulnerable citizens from the pandemic. But what distance-spanning services exist? How can we bring them to the people that need them? And how do we fast-track innovation of healthcare and care? These are the questions that we will highlight in our webinar series!
Webinar 1: Implemented distance-spanning services in the Nordics
15th of October 2020 webinar: Bengt Andersson, Senior Adviser at Nordic Welfare Centre, and Niclas Forsling, Centre for Rural Medicine - Region Västerbotten, discussing distance-spanning solutions from OUR PUBLICATION OF 24 PRACTICAL EXAMPLES
Webinar 2:  Roadmap for service innovation
How can technology be brought to those people who need it and/or don't know how to use it?
Save the date for more webinars to come
Webinar 3:  Practical examples from implementation work 2020 (How can we fast-track innovation?) – November 18th,  13:00-14:30 CET
Webinar 4: The future of healthcare and care, what is the bottleneck? – December 14th, 13:00-14:30 CET