WEBINAR 3 - Practical examples from digitally transformed service models in existing organizations
NOVEMBER 18th, 13:00-14:30 CET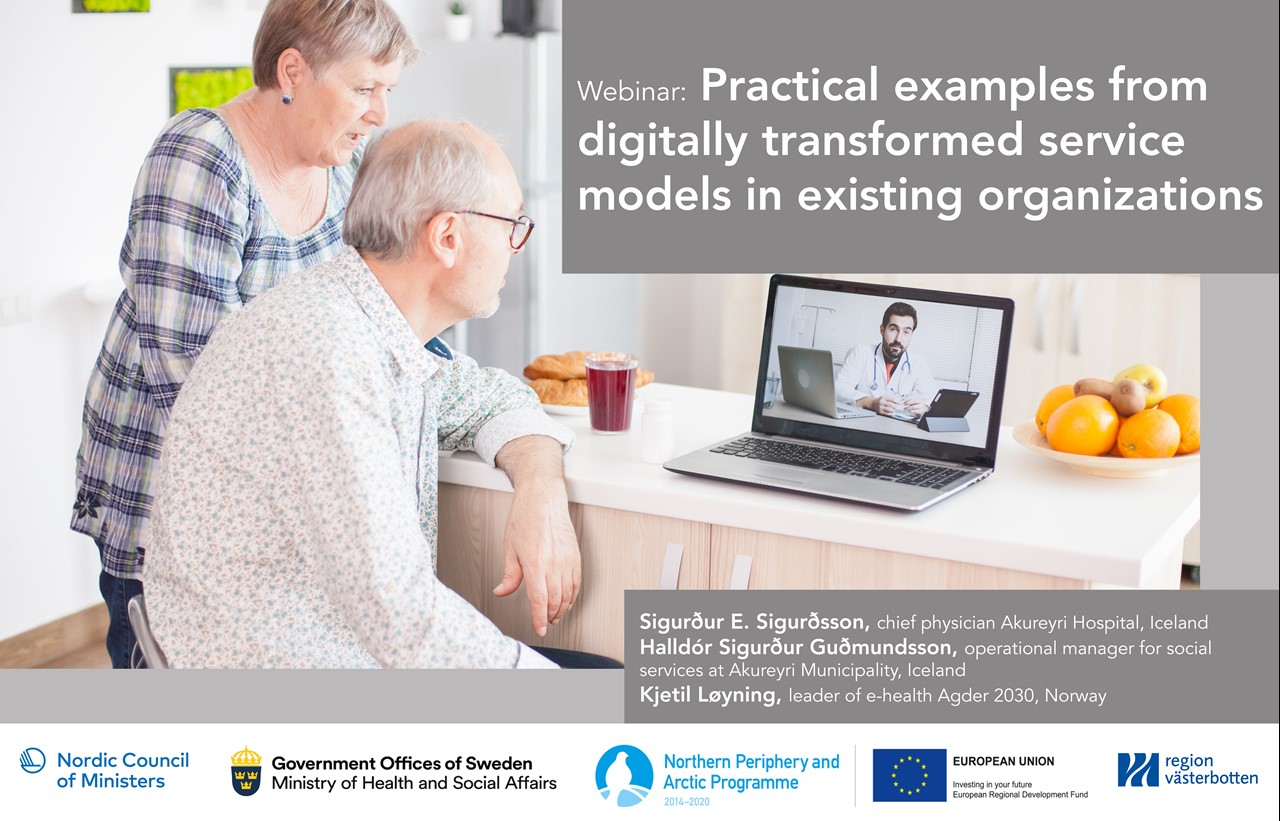 Our Nordic welfare models are being challenged in sparsely populated areas with aging population, declining tax base, and difficulties in recruiting and retaining staff to healthcare and social care. In order to continue to be able to deliver high-quality welfare services and protect our most vulnerable citizens in times of pandemic, businesses must make greater use of the possibilities that digitalisation brings.
In the project Healthcare and Care Through Distance Spanning Solutions (2018-2021) we have implemented new distance services in eight regions and 52 municipalities in the Nordics. Among other things this has been done with the help of the Norwegian implementation tool Roadmap for service innovation.
At this webinar we will share practical examples how to digitally transform service models in existing organizations. The webinar is scheduled for Wednesday, 18 November at 13.00 - 14.30 CET. We will present a couple of the projects where cooperation between regional and municipal organizations is highlighted.
The examples will be from activities in Iceland and Norway. In northern Iceland the chief physician Sigurður E. Sigurðsson at Akureyri hospital and the operational manager for social services at Akureyri Municipality Halldór Sigurður Guðmundsson are leading a project which, among other things, involves A new collaboration structure built around a centre for welfare technology and e-health for digital transformation of service models for municipal care and regional healthcare will be presented.
Kjetil Løyning, the leader of e-health Agder 2030 (Norway) will talk about the future organization of self-monitoring and self-care from own homes – an initiative that involves both municipal home health care and care in the health sector.
Register here to participate in the webinar.
More information about the webinar can be found here.