Seminar at Vitalis
We are happy to announce that we will take part and introduce our work at Vitalis, online at the 26th of August between 09:15-10:00.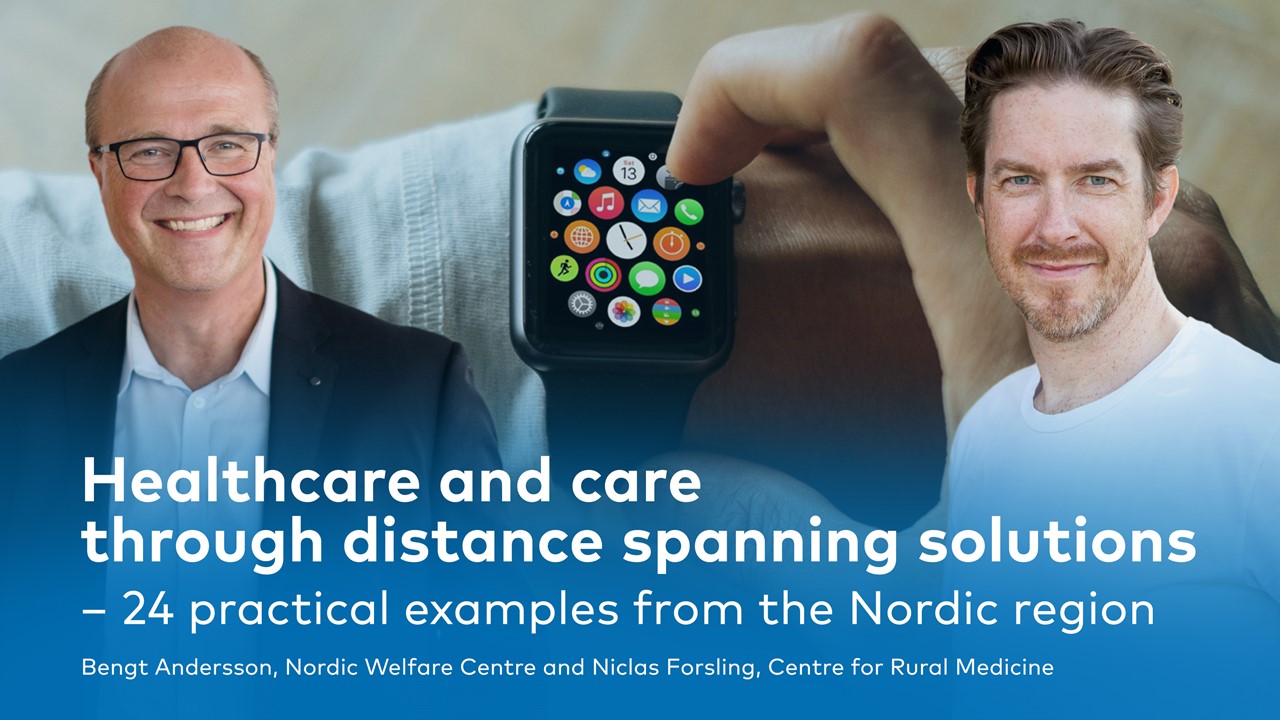 The main focus on our seminar will be on our mapping exercise of all existing distance spanning services available for the citizens in the Nordics, both within healthcare and social care. Further our webinar will introduce you to practical tools, that we know works, for digital transformation from physical healthcare and social care services into distance spanning online services.
Digital transformation of healthcare and social care has after the pandemic outbreak of Covid 19 been a priority for many healthcare and social care institutions. Our message is that distance spanning services are available for most patient groups that we view to be our most vulnerable citizens. We can, with distance spanning services, provide our citizens with an equally good and functional option as the to the physical meeting alternative. The time to shift is now, and many regions and municipalities are currently making this shift as we speak.
Sit in and listen to us, so you know what the options are for your municipality and region, and get insight into how to start your transformation so it becomes sustainable. 
Read more here: 
https://invitepeople.com/public/seminars/17095

Kind regards
/ Niclas Forsling and Bengt Andersson