Listen to us at MvTe Sweden 21st of January!
Join us at our seminar on MvTe — Mötesplats välfärdsteknologi och e-hälsa (Sweden's National Meeting Place for Welfare Technology and E-Health), Kistamässan, Stockholm 21st of january 2020.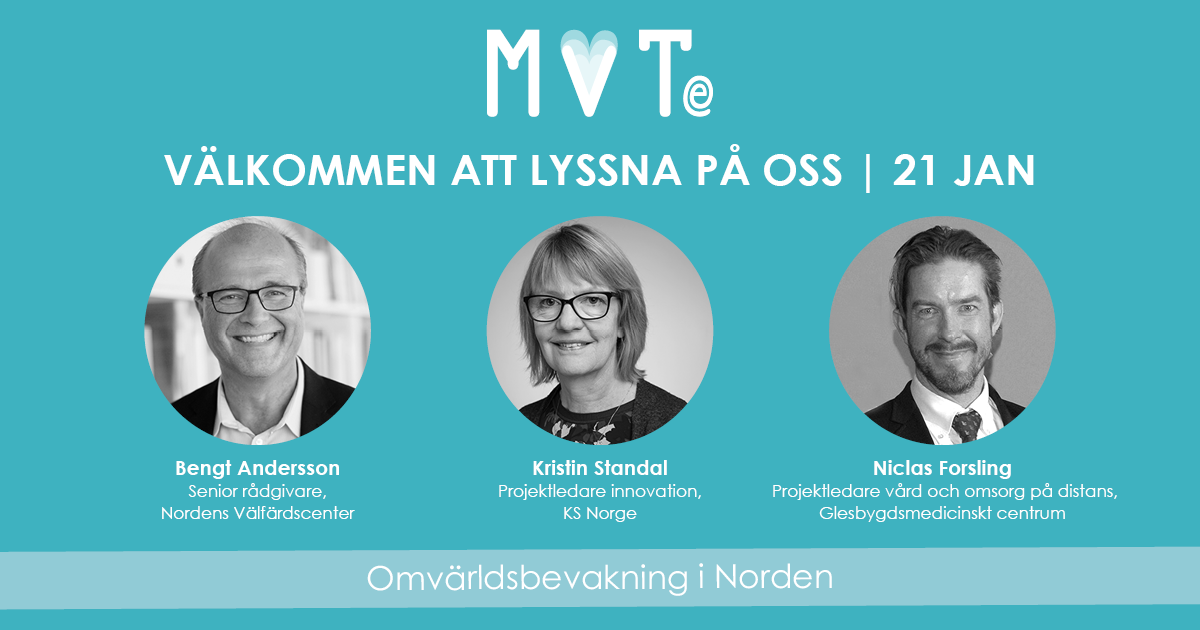 Healthcare and care through distance-spanning solutions 2018-2020 has mapped out around a couple of hundred distance-spanning solutions in the Nordic region. A publication with 24 practical examples has been published, downloadable in Swedish here. 
We can conclude, through our mapping exercise, that implemented distance-spanning solutions for healthcare and social care are based on well-known technologies. It is also striking that the solutions, even if they are proven to be sustainable, are not widely rolled out across regions and municipalities. Patients experience a markedly increased sense of security as well as an increased sense of freedom when healthcare and social care are provided remotely in their homes. In addition, there are great economic gains to make from this transition. Finally, healthcare and care through distance-spanning technology provides a clear positive contribution to deal with the on-going climate crisis.
Why doesn't this transition occur automatically when it, on paper, is so evident?
Joint us at our seminar and we will provide you with our view on how the future will look like and demonstrate how we can, by using our common sense, get there!
Kristin, Niclas and Bengt